Vendor Spotlight: The Jig Is Up?
Jul 12, 2023, 16:55 PM
The Jig Is Up? was created with families and educators in mind!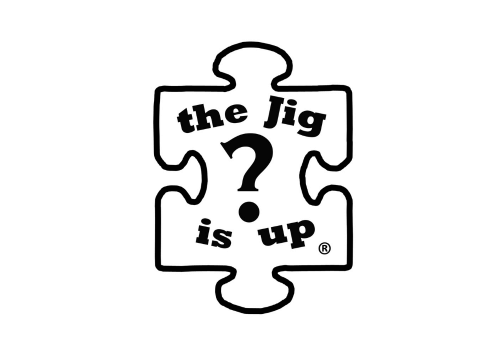 Dave is a 31-year educator in the NYS State School System. Dave earned a B.S. in History and a Master in Education and School District Leadership. Patti is a 37-year veteran in the Computer Science field. Patti earned a B.S. in Information Systems Management and an MBA. She has held a variety of Computer Science positions including Director of IS. They are the team behind The Jig Is Up? Jigsaw Brain Games.
The team sat down with our team prior to our Pennsylvania Christmas + Gift Show to share their expertise and Christmas cheer with our team and show attendees!
Describe your product(s) and/or service(s).
Think of a small jigsaw puzzle with an added twist. Each puzzle has a short story with a challenge to solve. You BUILD the jigsaw puzzle, READ the mystery, Solve the challenge using the puzzle picture and clues in the short story, and SCAN the QRCode for the answer. One night of fun whether alone or in a group.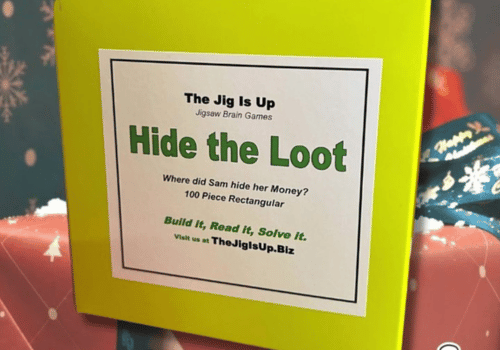 What are your best tips for the holiday season?
Shop early!

What gift do you offer that would be perfect for that hard to buy for person on everyone's list?
We have a variety of puzzles for ages 4-adult. Our puzzles are priced under $20.00, great stocking stuffer's or accompanying a gift card/money for that hard to buy person.

What are your featured items this season?
For children, we have a new line of super sleuth puzzles this holiday season as well as our old favorite pirate treasure. For adults, there are several trivia puzzles on sports, music, and general trivia.

What's your best holiday shopping advice?
Try to find that unique gift for that special someone.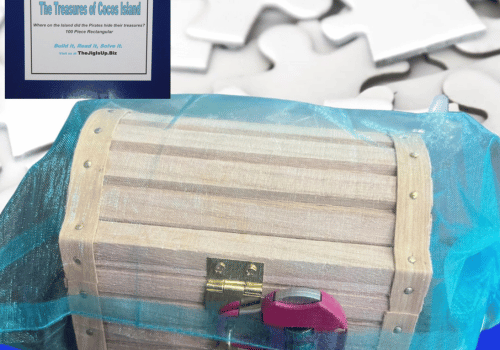 What's your favorite part about being in this holiday show?
Meeting all the people that attend the holiday show - Mom's, Grandmom's, Teacher's, Librarians.

What's your favorite Christmas movie?
It's a Wonderful Life and Rudolph. (who just has one?)

What's your favorite holiday song?
It's the most wonderful time of the year.

When do you put up/take down your Christmas tree?
Day after Thanksgiving and Jan 6th.

Rank your gift-wrapping skills out of ten
8

Is there anything else you think folks should know about your business?
We developed these puzzles to promote STEM skills but Shhhh, don't tell the kids their educational. Many customers bought for a family activity on a holiday night or mid winter activity. One night of FUN!

Where can people find you online?

Where can people find you at the show?
Booth 322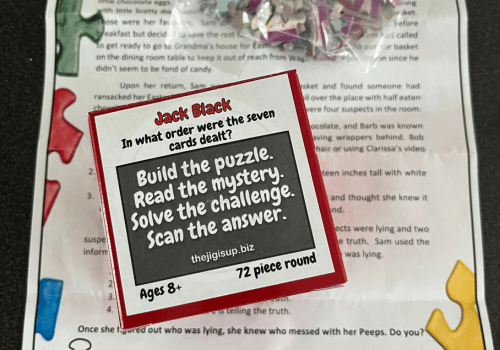 Don't just take our word for it; they have some amazing testimonials on their website like, "Such an awesome idea, all my kids loved them!!!! - Maura
If you still aren't sure, you can visit them at Booth 322 at the Pennsylvania Christmas + Gift Show happening November 29-December 3, 2023 at the PA Farm Show Complex in Harrisburg, PA.
And remember, you can build it, read it, solve it, scan it!