Vendor Spotlight - Appalachian Botanical Co
Sep 12, 2023, 15:31 PM
Since 2019, Appalachian Botanical Co. has been growing lavender and raising bees in Ashford, West Virginia. They have a simple but meaningful mission – to build a profitable botanical enterprise that puts West Virginians and reclaimed coal mine land back to work. As vendors at our upcoming Pennsylvania Christmas + Gift Show, we caught up with Jocelyn Sheppard about what Appalachian Botanical Co is excited about, at the show, and about the upcoming Christmas season.
Company Name
Appalachian Botanical Co
Show Booth Number
S10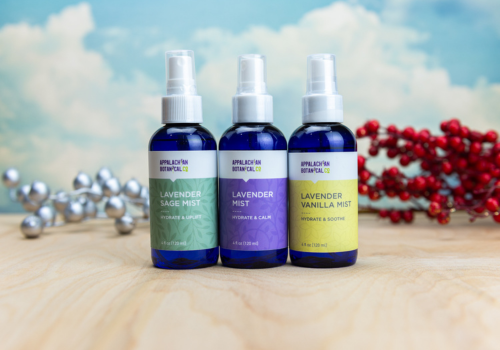 Describe your product(s) and/or service(s).
We make custom formulated aromatherapy, body care, beard care and honey products. Our products are non-GMO and as natural as possible: we use botanical ingredients instead of chemicals and synthetic fragrances. We grow our own lavender (on a former coal mine site in WV!) where we use organic practices and give second-chance jobs to local residents.
What are your best tips for the holiday season?
Lots of music -- singing encouraged -- and good food!
What gift do you offer that would be perfect for that hard to buy for person on everyone's list?
We have many! Our small and large lavender gift sets are perfect for people who are super careful about what they use on their face and body and who enjoy (or need!) the stress-relieving benefits of lavender. Our beard care sets include beard oil specifically made for normal, thin, or wiry beards. We also have a rich dome oil that helps hydrate and protect bald scalps.
What are your featured items this season? (Sales, popular services, show specials, etc.)
Admission tickets include a coupon for $3 off total purchase. We'll be offering 10% off regular prices on our bagged and boxed gift sets. For total purchases of $50+ we'll add a complimentary jar of our lavender sea salt blend (a perfect finish for sweet *or* savory dishes).
What's your best holiday shopping advice?
Shop year-round because you never know when you'll find that perfect gift.
Make a list and hit the PA Christmas & Gift Show.
When you find something you know will be a hit (like our lavender products), stock up because they also make great Valentine's Day, Galentine's Day and Mother's Day gifts! One more tip: don't forget to gift yourself because you deserve it!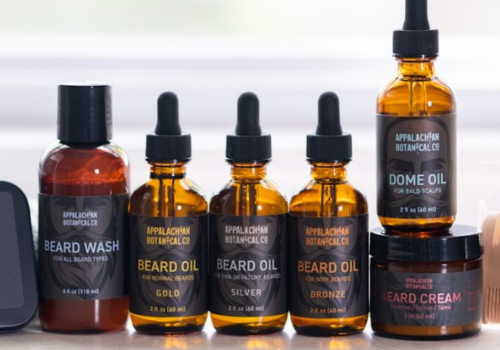 What's your favorite part about being in this holiday show?
I always love seeing how much people enjoy hearing our story and sampling our products. At this holiday show, I'm excited to help people discover high quality gifts that will delight friends and family, while knowing that their purchase will make a positive difference in our Southern WV community.
What's your favorite Christmas movie?
As a kid, I waited all year to see the network broadcast of How the Grinch Stole Christmas.
What's your favorite holiday song?
Who can pick just one? My favorites include Santa Baby (Eartha Kitt), In the Bleak Midwinter (Blind Boys of Alabama ft Chrissie Hynde), and What Child Is This (Josh Groban).
When do you put up/take down your Christmas tree?
The tree goes up by the week after Thanksgiving. There's a Southwestern PA tradition of leaving the tree up until the Steelers are out of the playoffs. Lately the tree's been coming down pretty early.

Rank your gift-wrapping skills out of ten
Eight out of ten. Great with tissue paper and wrapping paper, not so great with ribbon.
Is there anything else you think folks should know about your business?
We're really looking forward to meeting everyone at the show!

Meet Jocelyn Sheppard and the Appalachian Botanical Co Team at the show in booth S10 at the Pennsylvania Christmas + Gift Show at the PA Farm Show Complex in Harrisburg, PA.
Find them online at:
https://appalachianbotanical.com/
Connect with them on social media @appalachianbotanicalco on both Facebook and Instagram.
Tickets are on sale now for the Pennsylvania Christmas + Gift Show.
RSVP for our Facebook Event for a ticket discount.